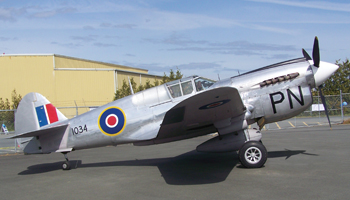 Curtiss P-40E Kittyhawk, RCAF 1034
One of the best known and most admired P-40s in existence, this time-capsule fighter is one of the most comprehensively period-equipped original WW-II aircraft to be found anywhere in the world. Maintained in lovely condition, with periodic engine runs, the aircraft was fully described in the feature article in Classic Wings magazine Issue #90, Aug. 2013.

P.O.A.


The P-40 is a substantial project and one of the better P-40s we have handled over the years. The newly rebuilt fuselage is presently being fitted out internally. A fully rebuilt tail group is being completed, and the wings are complete but unrestored. The project includes an engine (will require overhaul), engine mount, radiators and oil cooler, exhausts, Hamilton Standard propeller.

The price for the project 'as-is' is AU$675,000.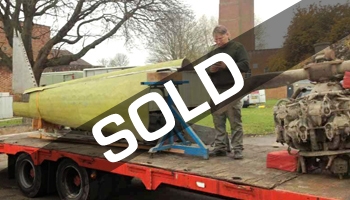 Substantial project aircraft includes fuselage an tail group in very good restorable condition, plus engine and wings etc. Most items there, and many items duplicated. Call for further details.
SOLD


This Bf109 was one of several wrecks recovered from Russia together during the early 1990s. All three were sent to the USA, then to Canada, and on to Australia. One was then sold to Germany, another subsequently returned to the USA about a decade ago, and then moved on to Europe, however this machine has remained stored in Australia all these years.

Contact us for further details....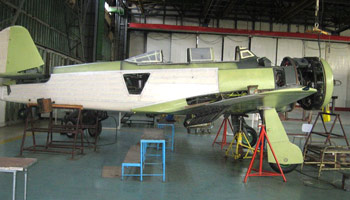 Two examples of the dual control Yak-11 fighter-trainer have been completely rebuilt 'down to the last nut and bolt' and to stock Yakovlev/LET standard, care being taken to avoid westernizing or 'over-restoring' them. These aeroplanes are due to fly this July, fresh off the factory floor and with zero-time ASh-21 engines freshly overhauled by a company in Switzerland specializing in the overhaul of AsH radial engines.
US$450,000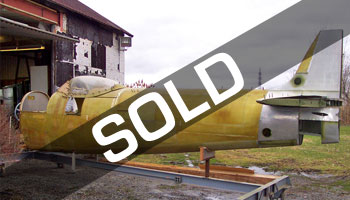 Advanced project, very complete, straight and needing to be finished. One wing rebuilt, the second in original condition. Fuselage re-riveted, tail surfaces likewise. Since these are so rarely available, this is likely one of the last largely intact Spitfires you'll ever see advertised and unlikely to be available for very long at all. Get in touch for further details but serious inquiries only please!

CA$750,000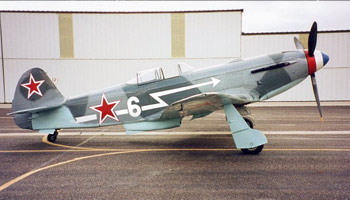 Easily the best priced V-12 WW-II fighter available in the world today. Rebuilt using a Yak-11 wing with a new-build Yak-3 fuselage. Completed to be light and as simple as possible, it is powered by an Allison V-1710-111 with a Ham Std. propeller to provide the lowest maintenance engine/prop combination for a V-12 fighter. Airframe/engine/prop, less than 50 hours since overhaul. One owner, last 19 years, always hangared.
Priced for sale US$425,000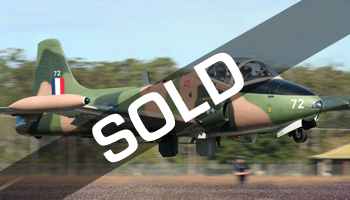 Excellent example of the reliable and low maintenance side x side jet trainer and ground attack aircraft. We have sold one example recently, but here is a second chance. This aircraft had new wings and tail group fitted before being retired from RNZAF service. Has recent immaculate paint. Good times.

SOLD

Graham Orphan
PO Box 534, Blenheim, New Zealand
email: graham@cwd.co.nz
Phone: +64 3 578 9609
Cell: +64 21 683 954